Our collection of Thoughts and Comments
Through collaborating with clients, developing courses and by living and working in Vietnam and SE Asia, we are constantly exposed to new ideas, future trends, new processes, and ways to do things.

Our Blogs highlight some of the newest and developing ideas.

We hope you enjoy.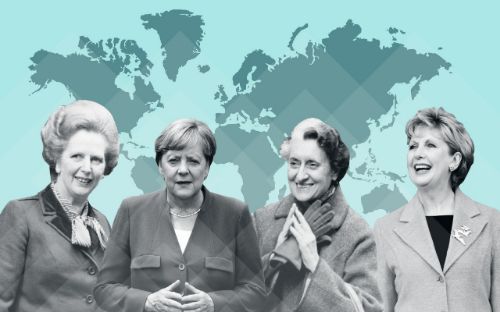 It can be tough being a leader
July 24
She's a visionary…", "He's ahead of his time…."

We are told that to be successful in life we must be a leader – to provide leadership in our community, in our family and in our work environment.

As a result, a lot is being said about leadership. There are many articles about all sorts of leadership issues such as characteristics of leadership, the different leadership styles, examples of great leaders, and of bad leaders.

What I don't see however, are articles or comments about the difficulties or personal challenges and perhaps the self-doubt that leaders face. Almost by definition a leader stands by themselves, leading, showing and guiding people or movements.

A leader must have the ability to simultaneously see where we are, where we need to be and to bravely point the direction that is needed. A leader is often required to stand against prevailing wishes, trends, thoughts, societal norms or beliefs. It often means doing what's right rather than what's popular or to maintain the status quo.

This often lonely position can lead to harsh criticism, personal ridicule and isolation. Beyond the vision, a leader needs the courage, self-confidence, and the resilience to prevail.

That's a leader.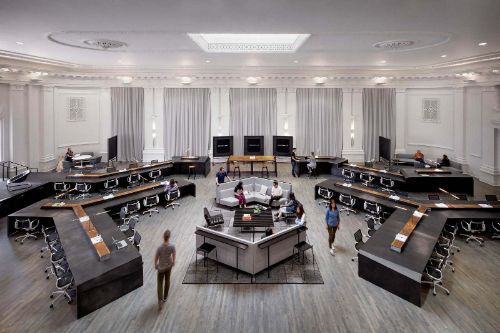 Organizing the workplace
July 21
Organisational skills are considered to be some of the most useful and important transferable job skills an employee can acquire.

Employers seek workers who can achieve consistent results & attain the goals of the organization effectively. In order to achieve these goals, planning and prioritizing is duly required.

Workflow is great influenced by how the workplace space is physically organized. The layout, the sequencing, the connection between people & objects all influence how people feel about the space and therefore their work. As people generally spend a large proportion of their day/week at work, they need spaces that enable creative thinking & design to occur.

People will work better when they are comfortable & will produce better results when the physical environment supports them.

A well organized workplace that is planned according to the way that people work & use the space, saves both time and money. Systems that are maintained well tend to run more smoothly and successfully & enable employees to focus on their work.

Being organized in the workplace also means keeping the environment both clean & tidy. Adequate storage for the number of employees & resources is carefully considered & regularly maintained whilst being made available to all workers.

Even when there is limited space, people can still work efficiently if the place is kept neat. People also need to have allocated time for planning and maintaining the area.

Organising the physical space benefits both individual workers & the team & can help to establish more time for prioritized tasks & time for self-reflection often means more clear & constructive thinking.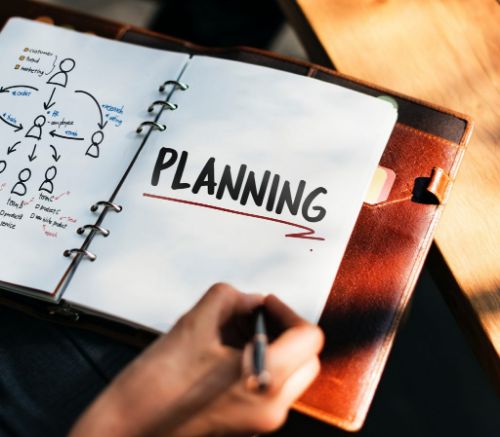 ORGANISATIONAL
SKILLS – PLANNING
July 18
Planning involves understanding, requesting and reviewing the necessary and desired resources to achieve results.

When employees have time to reflect and plan, they can be much clearer about the goals and priorities. Time is saved when the organisation recognizes individual skills and strengths when assigning tasks and projects as they fit better.

Allocating tasks to those that lack experience or skill only takes more time unless it is done purposely to give them experience in this new area. This can be done when the task is not considered urgent or the task can be overseen by someone more experienced.

Adjusting work priorities when time is limited needs to be recognized early so that further planning can be made. By sharing the load and the responsibility of the work concerned workers can ensure efficiency by having scheduled tasks.

When people clearly communicate their role with each other, everyone understands how the organization is run and who does what which leads to better understanding of the organisation management and generally improves its efficiency and effectiveness. People become more aware and appreciative of the contribution that they each make as individuals and as a whole.

EDCentral can help you to be more aware of your current organizational skills and how they transfer into your employment. Contact us for more information.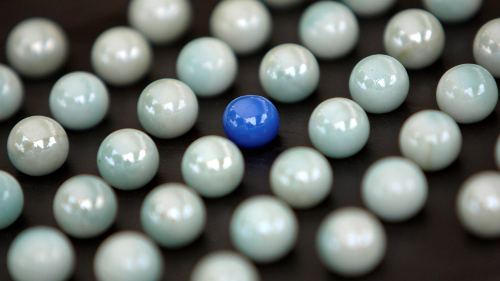 Differentiation Strategy
July 12

Businesses strive to differentiate themselves from their competitors by positioning themselves as being unique in the market.

However, this uniqueness does not lead to differentiation unless it offers something of value to the buyer – it either lowers buyer costs or raises buyer performance as perceived by the buyer.

Some firms see differentiation only in terms of the physical product but as Michael Porter highlighted in his Book, "Competitive Advantage", the firm needs to consider the whole value chain. Any activity in the Value Chain is a potential source of differentiation. Examples include superior staff training, lack of defects, ease of procurement process, rapid installation, timely delivery, and superior after sales service.

This whole of value chain approach assumes that that the firm understands the buyers purchasing criteria very well and is able to accurately map their offering with the buyers requirements.

Differentiation will almost always incur additional costs so you also need to understand the cost of differentiation. This will help you create value for buyers but at a price in excess of this extra cost.

There are also pitfalls of a differentiation strategy – a uniqueness that is not valuable, too much differentiation, too big a price premium and not knowing the cost of differentiation.

Differentiation can be a powerful strategy but you need to consider many issues before it is implemented.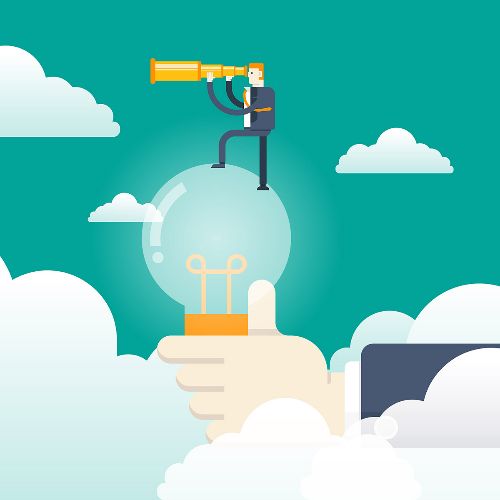 Leadership and Initiative
June 27

The leader who encourages initiative shows that they have faith in employees. They can draw out the best in people and they are loyal employees because they feel valued. When the employee is successful in the project for which they have shown initiative, the leader will credit them for it. However a true leader will also accept responsibility or take blame if it doesn't work out.

As one of my childhood coaches would say, "It's amazing how much can be accomplished if no one is concerned with who gets the credit."

A leader wants their employees to feel that they have a place at work and that they feel comfortable to share their ideas and opinions. When this happens they can produce their best work. Be prepared to take on and accept new ideas from others and make yourself available for new opportunities.

As an employee you want others to see what you are capable of and what you can contribute. This doesn't have to recognize in an open manner by everyone but through hard consistent work that people can believe in. This strengthens the organization as a whole and recognizes the parts that make the organisation function and be successful.

Believe in your abilities and show you are willing to learn, take risks and challenge the status quo.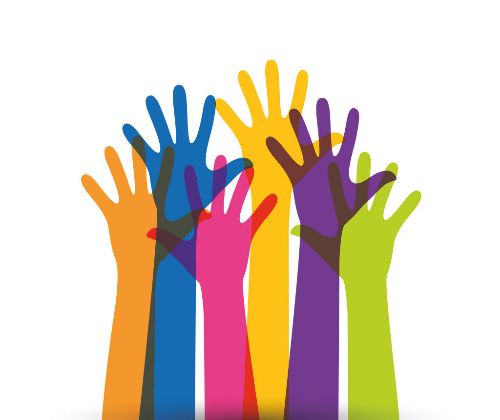 Taking the Initiative
June 25

Taking initiative is where you make things happen- this is seen as highly valued and important in today's workplace.

Find out what you need to know in the organization; when you are particularly challenged, find a way to keep going; be aware that you can use these challenges as opportunities that others will miss. Follow up and move forward on things.

'Thinking on your feet', shows how you are flexible in your thinking and taking action and is seen by organisations as useful and timesaving. Employees who take calculated risks to help their team are better equipped for change and innovation.

By showing initiative, you are exerting your self confidence, and you need to be able to stand your ground if others question you or disagree with your actions or suggestions. Your actions indicate that you care about the organization and are willing to be open minded.

You may however encounter some difficulties and setbacks. Your initiative and actions need to match with the organisation's goals.

Gain trust with your colleagues by building on projects and following through. By making good solid decisions and justifying your actions, others will see the value you bring to the projects. They are then more inclined to seek you out for future projects.

For further reading, check out this article - https://www.mindtools.com/pages/
article/initiative.htm

Nothing more practical than a good theory
June 23
Undergrad students often told me they didn't want theory – they wanted "…something that they can use in the real world". Yet as MBA students, they wanted theories to describe and explain their "real world".

People often think that theory = theoretical = impractical. However, a good theory is very practical as it describes something that has been observed and offers a possible explanation as to the cause.

When solving problems, managers review data to understand what has happened. Unfortunately, data is only about the past events, but theories allow us to look to the future and see possible solutions or strategies.

Next time you come across a theory, don't be so quick to dismiss it. Even better, develop your own theories as to how to solve your next business problem.

Are all theories correct? No – theories still need to be proven but they are still very useful in trying to make sense of the world. (FYI - if a theory has been proven correct it is called a Rule or a Law).

If you still have problems with the word 'theory' – then change it. A theory is now a description and a possible solution to a problem that you have. Simple.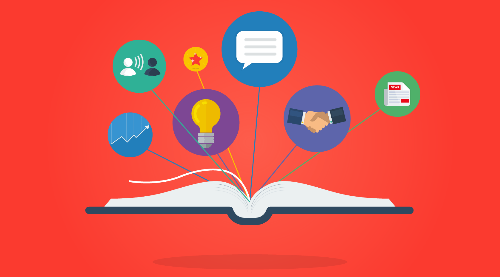 And some more suggestions…
June 19

....about adapting to your new job -

1. Be patient. You are enthusiastic and you want to change the world, but it won't happen today. Your challenge is to maintain your enthusiasm and drive until you can affect change.

2. Your University degree is a big deal to you, but your boss or co-workers are interested with what you can do, not what you know. Adapt your knowledge from university to show how you can help solve problems at your job.

3. Listen, look and listen some more. Learn from your peers and leaders and become credible by listening, watching and learning.

4. Be respectful to ALL your colleagues – from the Gui Xe, to the cleaner to your co-workers to the CEO. Treat everybody with kindness and respect and people will notice. Eventually people will change from looking at you to looking to you.

Good luck and remember - listen, look and learn.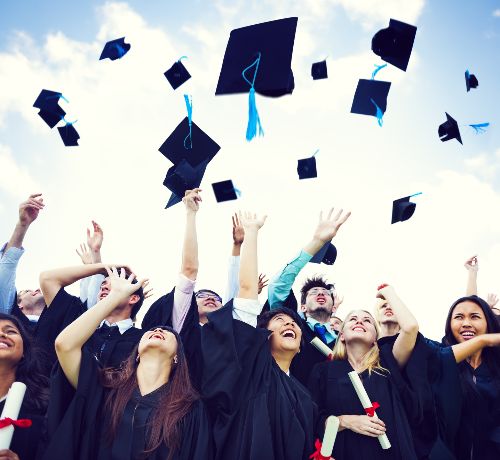 Congratulations – you've graduated...
June 15
….and have your dream job.

Now you have to learn and thrive in a very different environment which high school and universities did NOT prepare you for.

Here are some tips to help you survive the first few months –

1) Start learning. Your learning has only just begun. Learn your new job and the tasks assigned to you. Learn to do them quickly, learn to do them well and then ask for more.

2) Learn about informal structure of the organisation. The people in authority (formal authority) are easy to identify but you do need to identify the influencers (informal authority). An influencer is a person who's opinion or actions is more important to other staff than their title or position suggests.

I am not suggesting that you immediately join tribes but you do need to know the structure of the organisation and who is who.

3) Understand the culture of the organisation. Culture is quickly defined as "how we do things here". Understand what is acceptable behavior and attitudes. You may not agree with them but at this stage you need to understand your environment.

The first few months is about settling in, learning and adapting. How you interact with your new environment is another issue.

Good luck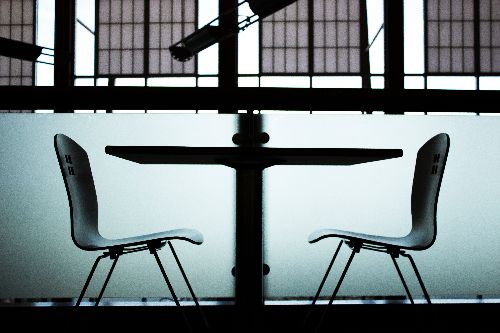 The Interview
June 12


Congratulations, you made it to the interview beating perhaps 80% or 90% of all candidates who applied for the position. Now the hard work begins.

Your CV is a historical document which describes what you have done, who with and when. It doesn't really explain the why and the how. Companies want to understand what you are capable of, how flexible you are and if you can grow with the company.

How they answer these questions will depend upon the organisation. Some companies may have 1 short interview, other companies may require multiple interviews with different people. Some companies may include activities such as presentations, role plays and group work. The interview process could last weeks.

The difficulty is that the Company will interview many, many people so you have to stand out, you have to be memorable. You need to have a very good understanding of yourself and your skills. This will give you the confidence to approach the interviews without too much stress and anxiety and to leave a positive impression with the interview panel.

EDCentral can help you with job seeking by reminding you of your skills and building your confidence. We can also help with your lack of experience – just ask us.

Good luck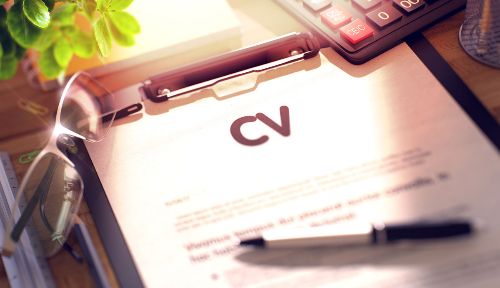 The CV
June 10


Spare a thought for recruiting companies and the volume of CVs that they receive. One of the HCMC "Big 4" accounting firms, receives over 2.000 CVs for each of their 2 recruiting intakes each year.

It is almost impossible to deal with this volume and companies are resorting to machine learning to solve this problem. Employers are increasingly requiring candidate's to apply online and submit their CVs electronically and are also reviewing their online profiles (Facebook and LinkedIn).

Some ways to beat this hiring algorithm is to optimize your application for the technology and

• Make sure your CV is in a format that's been requested, eg, correct version of MS Word

• Populate your CV and social media profile, especially LinkedIn, with keywords from the job description of the role you are applying for.

• Use industry-standard job titles such as chief financial officer or payroll officer in applications.

• Don't change jobs too often. The algorithm are increasingly looking for candidates who have remained in certain roles for a particular time.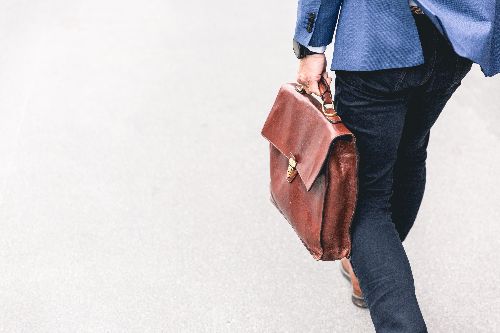 Getting a Job
June 4

It could be argued, that the purpose of University is not so much about getting an education but getting a job.

Getting a job is tough and it is getting tougher - there seems to be less jobs, more candidates and employer requirements that seem to changing all the time.

Apart from your University degree there are 2 things standing between you and your dream job – the CV and the Interview. You need to have an outstanding CV and Interview to be considered.

Your CV needs to show how your skills and experience are suited to this particular job and you must have the confidence and showmanship to delivery in the interview.

You need something to help you stand out from the crowd.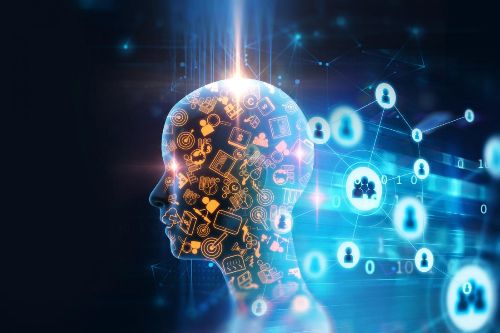 The Training Journey
May 16
It was very refreshing to hear a HR Director talk about the training journey she wanted to create for her company's staff.

She understood that training is not a destination, a single location or point in time, but an ongoing process.

We often come across the opposite, training is a HR KPI, a box that needs to be ticked and for the staff involved, something that must be endured.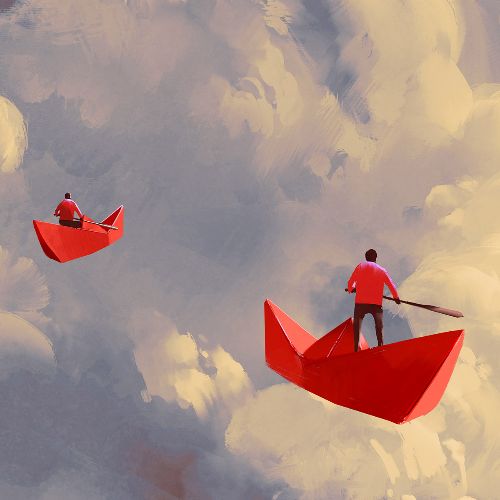 Learning & Transference
May 5
The key aspect of learning is the ability to transfer knowledge from one domain or context to another. Some would consider this transferring of knowledge from domain to another as a measure of true understanding.

The ability to read is a great example of this notion of transference. We learnt the alphabet, spelling, grammar, sentence construction so that we could read. We learned a skill that could be transferred from context to another – from one book to another. We did not have to re-learn reading for each new book we wanted to read.

There is a great deal of discussion about soft skills and hard skills. Hard skills are those technical or professional skills that we learn to establish a career. The problem is that they are typically not easily transferrable - an accountant would not necessarily have all of the required skills set for the marketing or production department.

Soft skills (communications, problem solving etc) are very easy to transfer from one context to another. And this is while people with great soft skills are sought after by CEOs and organisations – they are flexible, they are versatile, and they are resilient. They can adapt to the current environment and situation quickly and almost without effort.

With the world changing so quickly, this ability to morph, and adapt is vital for individuals and organisations.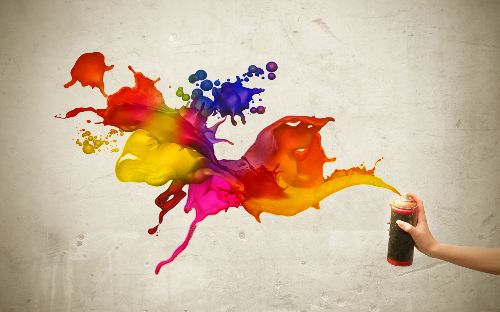 Creativity & Transference
APRIL 25
Creativity is often  created by transference - transfer something from one context, area or domain to another.

Foodies and chefs from all cultures and cuisines travel to different locations, to see, taste and learn about new ingredients, different tastes, and new techniques.

They bring back or transfer this new knowledge to their old domain and fuse, adapt or include it into what they already know or have.

Inspiration is a term that is often used in conjunction with being creative or innovative.

Inspiration is often about seeing, hearing, feeling something somewhere and then recreating or applying it in another place or context.

In other words, transference.
© 2019 All rights reserved.